YouTube & Video Marketing Your Business.
Thinking about using video marketing? Here are some reasons why you should start: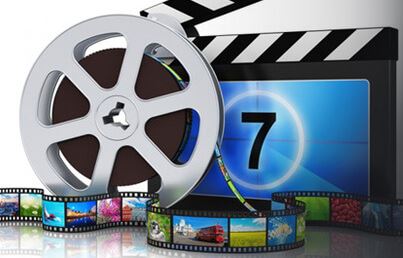 - Video marketing will improve email campaign results. Putting the word "video" in an email subject line can increase open rates by 20%.
- Videos increase the time people spend on your website. They will spend 2 minutes longer browsing websites with video than those without. - Video marketing will increase your search rankings. Video promotion is a great way to help you get to the top. - Video marketing helps buyers make purchase decisions. Shoppers find video useful in making purchase decisions.
Telling your story through videos.
---
Instead of posting one video about your services, we prefer to think of your campaign in terms of a series. A type of story that can be told over time, posting it in multiple parts over several weeks. Each video capturing a new audience while continuing to maintain your current audience.
Short form company videos.
---
Social media has modernized the way online users communicate with one another. Now, short and concise statements are preferred over long forms of content. Renaissance Marketing Systems Micro-video apps shorten videos to various 6-30 second run times, making them ideal for sharing on multiple sites.
YouTube video marketing.
---
YouTube is a channel for growth that we feel cannot be ignored. Renaissance Marketing Systems deploys several tactics that will give you the best chance to rise above the noise. We have several different YouTube optimization techniques to improve your YouTube search rankings.